AT Physio opened in April 2018 with a foundation of over 25 years combined education and experience in private and NHS practice.  Our goal was to set up a caring, friendly and affordable physiotherapy service to benefit the health and wellbeing of the local community and to also support local clubs, events and charities that encourage active lifestyles.
We are passionate about helping others to improve their physical health to enable them to return to the things they need, want and love to do!  Our ethos is to use hands-on treatments combined with providing meaningful explanations, advice and exercises tailored to fit you. This means that not only do you leave feeling better but you are also empowered with the knowledge of what you can do to optimise your recovery.
We are chartered physiotherapists and members of the Health Care Professions Council (HCPC).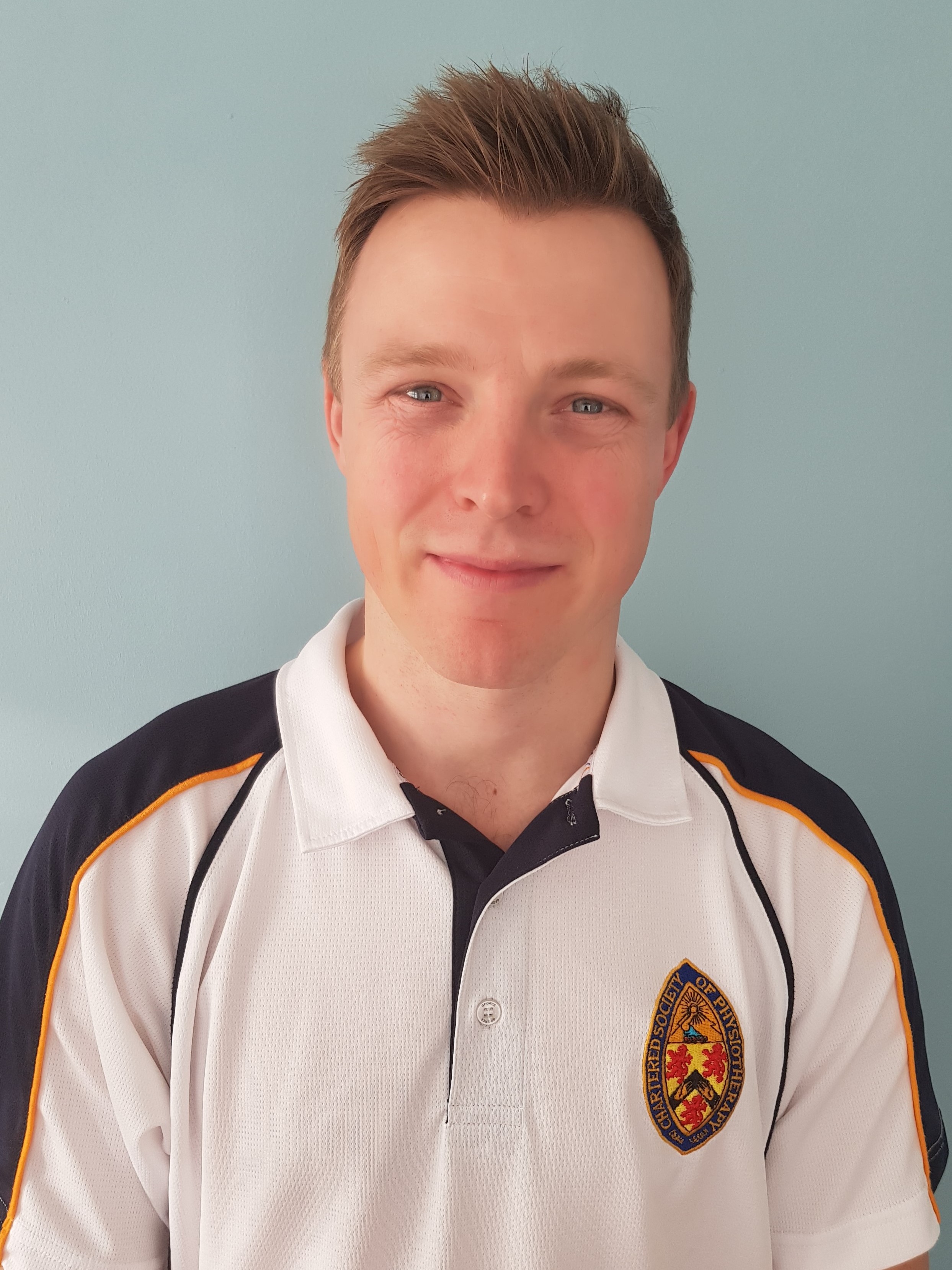 Tom Leith
Clinic Director and Specialist Physiotherapist
Specialises in:
Painful conditions and injuries

Sports rehabilitation

Post-orthopaedic rehabilitation

Vertigo and dizziness
I graduated with a BSc(Hons) degree in Sports Therapy from the University of Hertfordshire in 2007.  Following this I worked as a rehabilitation assistant at Addenbrooke's Hospital and then in Westminster London.  Alongside my NHS role, I worked with Hitchin Rugby Club as their Sports Therapist; providing injury assessment and treatment to facilitate players return to match play.
In 2012 I graduated with an MSc degree in Physiotherapy at the University of Essex.  I then went on to work at Ipswich Hospital and to ensure that I developed into a well-rounded clinician I rotated through different specialties before specialising in musculoskeletal physiotherapy.  After gaining valuable NHS experience I moved into private practice working at Nuffield Health Hospital, a private osteopathy clinic in Colchester and opening AT Physio in 2018. This provided me with further valuable experience learning from different health professionals including osteopaths and orthopaedic surgeons. 
I feel very fortunate to have worked in a wide variety of healthcare settings. It has given me a good foundation of knowledge and understanding of both NHS and private healthcare services which I feel helps me to deliver the best care to my patients.
When I'm not at work I love keeping active and being outdoors. I like all sports but have particular interests in BMX, rugby, tennis and snowboarding.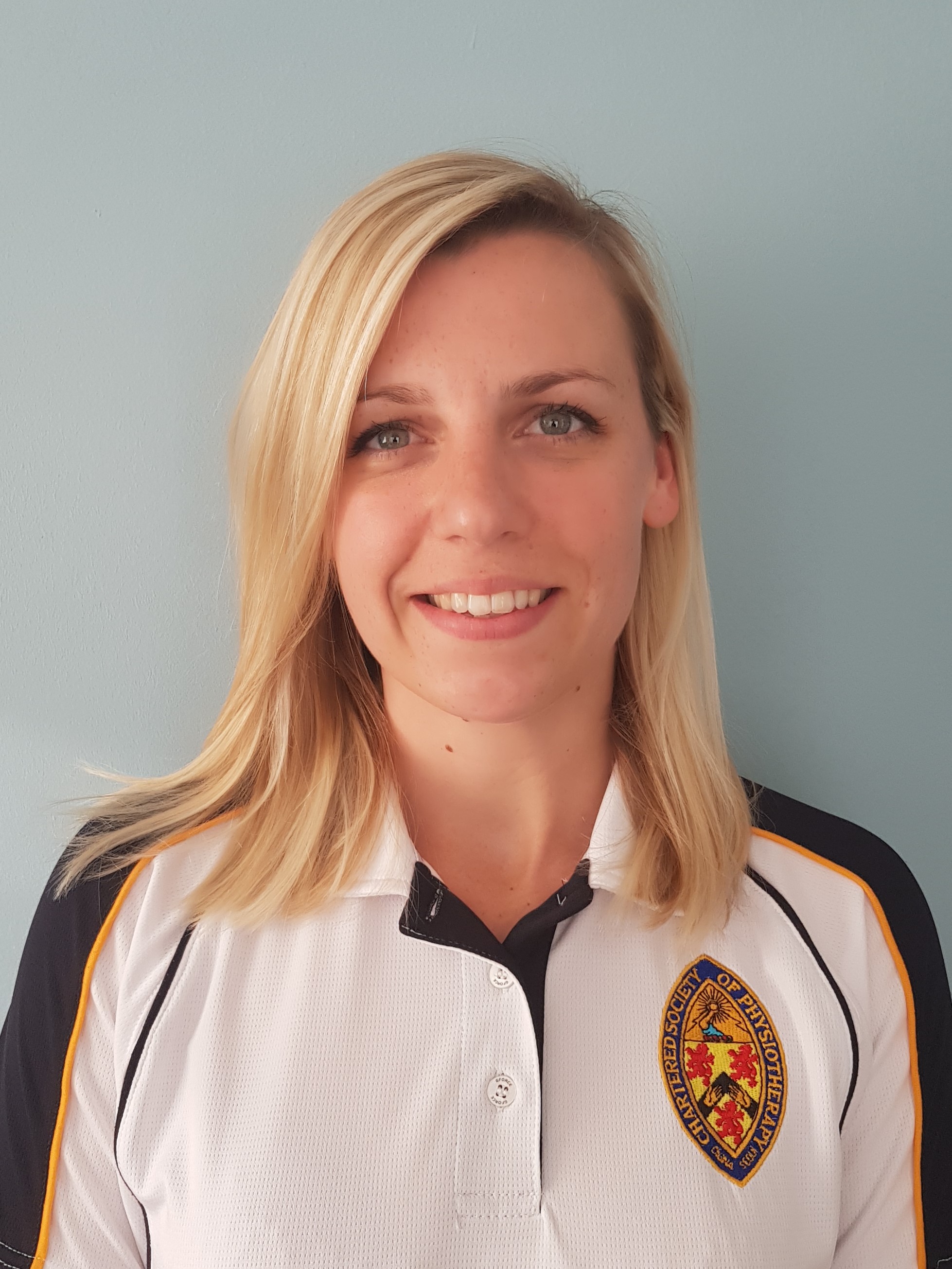 Amie Leith
Clinic Director and Specialist Physiotherapist
Specialises in:
Neurological rehabilitation (stroke, Parkinsons, M.S. etc)

Rehabilitation of older people

Falls prevention, b

alance and walking difficulties

Community rehabilitation (Home-visits)
Since a young age I have always been fascinated about the human body and so by combining this with my passion for sport and exercise I studied for a BSc(Hons) degree in Sports Therapy at the University of Hertfordshire; where this taught me specialist assessment and treatment skills in rehabilitating athletes.  After graduating in 2010, I was keen to broaden my skills to treat a variety of health conditions and so I qualified with a MSc Physiotherapy degree at the University of Essex in 2012.  This opened up opportunities for me to work in the NHS and I spent over 6 years completing my junior and senior rotations at Colchester Hospital allowing me to develop skills in a number of different specialties including stroke, neurological rehabilitation and orthopaedics.
Whilst working at Colchester Hospital I realised my interest in the rehabilitation of older people and neurological conditions and this lead to me accepting a community specialist role in Felixstowe in 2018, where I still enjoy working today alongside my private work.  I find it extremely rewarding treating patients within their own home and find it very beneficial in helping those to achieve their physical goals, which are meaningful and important to them.
When I'm not working, I play netball for Ipswich Ladies Netball Club and I'm currently working towards my coaching qualification with the aim of encouraging more girls and women to lead healthy, active lives.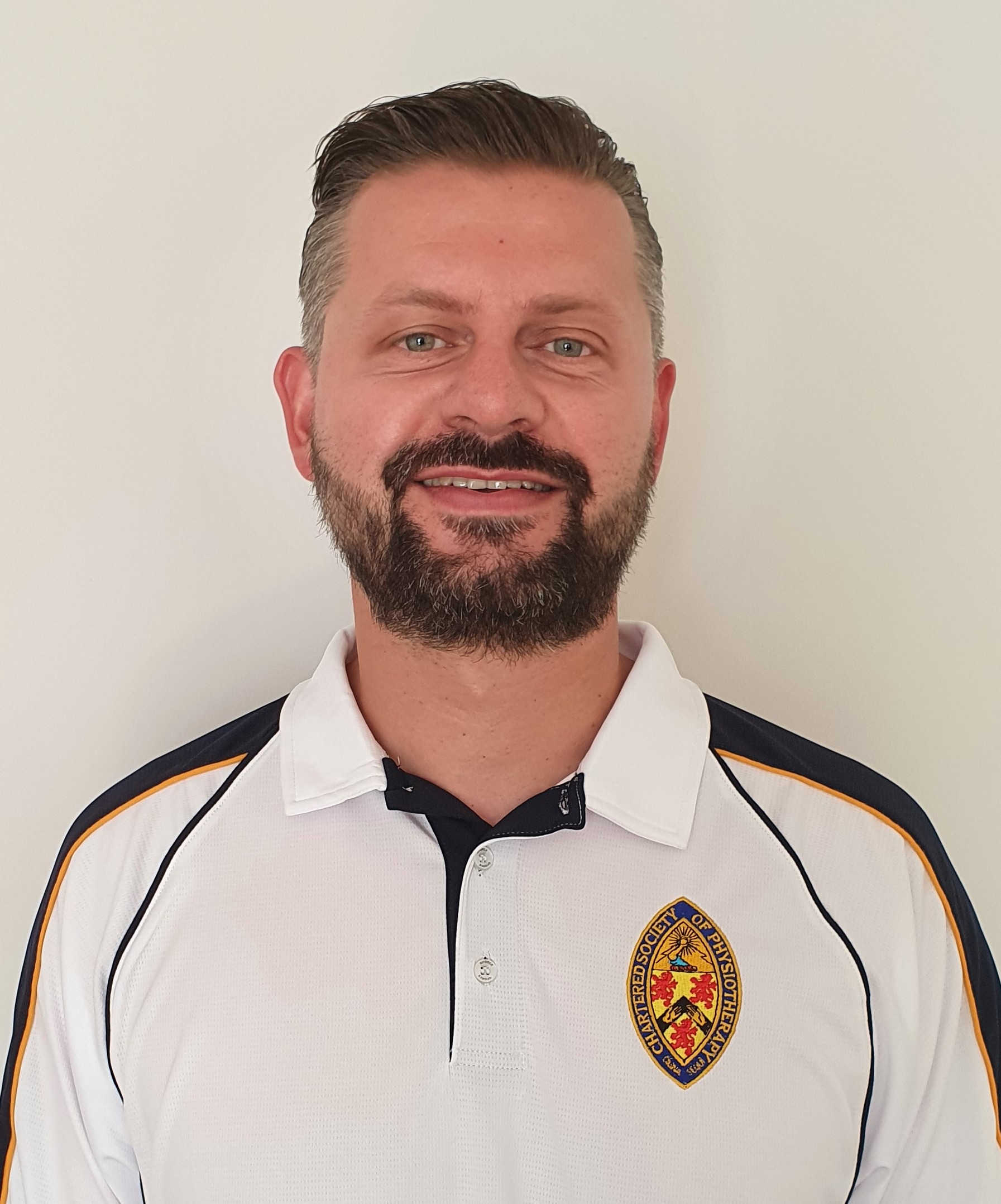 Kris Godzinski
Specialist Physiotherapist
Specialises in:
Musculoskeletal and orthopaedic problems

Lower limb biomechanics

Shoulder injuries

Scoliosis

Vestibular rehabilitation
I graduated with a BSc(Hons) in 2003 at the Adademy of Physical Education in Wroclaw, Poland and throughout my physiotherapy career I have worked within the NHS and private sectors, gaining extensive experience in managing patients with orthopaedics and musculoskeletal problems. Before specialising in musculoskeletal physiotherapy I worked as a scoliosis specialist in a private clinic near Woodbridge.  For the past 11 years I have worked at Nuffield Health Ipswich Hospital gaining valuable experience working alongside orthopaedic consultants and other specialist physiotherapists. I have a particular interest in lower limb biomechanics, shoulder injuries, scoliosis treatment and vestibular physiotherapy and I am passionate about continuing my professional development and expanding my clinical skills to help my patients.
I am an active person enjoying different sports including basketball, swimming, mountain biking and gym training, which I find helps me to identify with patients and their training goals.